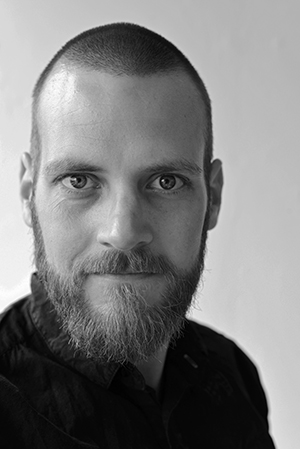 PONTUS JOHANSSON
Designer b. 1979
Currently based in Gothenburg, Sweden.



My role as a designer has been much influenced by my professional background as a teacher, camp leader and as volunteer for various projects for children. This commitment, together with an interest in craft, are the foundation of who I am as a designer. By giving shape to social projects and other types of meetings for people, especially children, I wish to extend my professional role as a designer to include more than just giving form to physical products. My main aim with my work is to encourage you to play and to give play its true value. Children's play is for real, and children should be able to take for granted that adults also take it seriously.

As a self employed designer I work with various projects including exhibition design, workshops and product design. Among others, I have worked and collaborated with Lysekils Kommun, Havets Hus, Vandalorum Art Center, Hoperaisers, Slum Architects, Kulturskolan, Kultur i Väst, Chillibussen AB and more.

I am since January 2015 employed by HDK, School of Design and Crafts as a Lecturer in Design.


WORK EXPERIENCE (selection)

Lecturer in Design
HDK, School of Design and Crafts

Project manager for the conference Growing with design

Lecturer Hällefors Folkhögskola

Wingårdhs Architects



EDUCATION

Master of Fine Arts / Child culture design /
HDK, School of Design and Crafts

Critical Exihibition Studies / Independent course organized by HDK and Swedish Exhibition Agency

Exchange studies / Product design and Digital media /Hongik Univ, Seoul

Independent courses at Gothenburg University /
Future Perspectives of Design and Sustainability
Basic Course in Photography for Artstudents
Products for a Fair and Global Trade
Animation and Postproduction
Narrative Design
Strategy and method for Design Research

Bachelor of Fine Arts / Design /
HDK, School of Design and Crafts

Preparatory School / Fine Art / Umeå School of art




EXHIBITIONS

Growing with design / A-venue, Gothenburg

DeTour / A-venue, Gothenburg

DeTour / Salone Milano

DeTour / Stockholm furniture fair

Graduation show / HDK, School of Design and Crafts

Children's design week / Swedish embassy, Tokyo

Peek-a-boo / Röhsska museum, Gothenburg

Peek-a-boo / Stockholm furniture fair

Homo Ludens / Röhsska museum, Gothenburg

Graduation show / HDK, School of Design and Crafts

Notch design fair / Beijing




GRANTS and AWARDS (selection)

CJDG Design competition, 1st prize

Helge Axelsson Jonssons foundation

Create in Residence / 4 weeks residency in Belgrade,Serbia organized by the Swedish Institute, Form/Design Center(Malmö) and Nova Iskra (Belgrade)

Inga and Ove Blidbergs foundation

Otto and Charlotte Mannheimers foundation

Estrid Eriksson

Adlerbertska foundation

Göteborgs Slöjdförening

Nordic Culture foundation

Michael Treschow award

AAA foundation

Gertrude and Ivar Philipson foundation

Lyckholms foundation

August Rignérs foundation

Olof Palmes foundation

Wilhelm and Martina Lundgrens foundation




MISCELLANEOUS

Co-founder of the organization Play without borders

Co-founder and organizer of the AIR-program
Weekend Residency
http://weekendresidency.tumblr.com

Co-organizer of "Ett land som heter Duga" Design and art camp for high school students


2015 -


2015

2014

2011- 2012





2012 - 2014


2013


2010


2008 - 2010







2007 - 2010


2004 - 2005






2015

2015

2015

2015

2014

2013

2013

2013

2010

2010

2009






2015

2015, 2009

2014



2014

2014

2014, 2011, 2010

2013, 2012, 2010, 2009, 2008

2015, 2014, 2013, 2012, 2010, 2009

2013

2012

2012

2012

2010

2010

2009

2009






2014-

2012-



2013